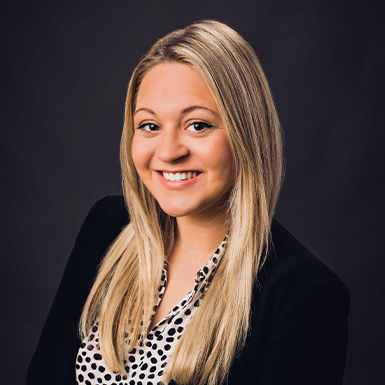 emily@wealthshieldfinancial.com
Director of Marketing and Client Relations
Emily joined Wealth Shield Financial 2 years ago after gaining experience recruiting for Financial Services clients. After graduating college at Monmouth University, she turned her passion for helping others into a career as a recruiter. Her father is an experienced advisor specializing in college planning and sparked her interest in the industry. After taking the time to learn from her father and other industry veterans Emily began her career in the financial services industry with Wealth Shield Financial.
Emily has worked alongside her team to help develop and implement retirement plans for pre-retirees and retirees. Recently, she has taken on a new role as the Director of Marketing and Client relations. She now focuses on being the main point of contact for all of Wealth Shield Financial's clients, planning events and managing their digital presence.
Outside of the office, Emily has a strong passion for traveling, hiking, and spending time with friends and family. Emily currently resides in Hoboken, NJ.